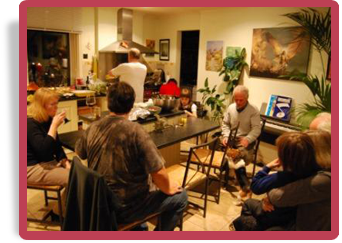 We have a number of people who regularly attend a regular home meeting in Walkden. It is a time when we come together and grow in our spirits as we look deeper at the way of Jesus and look at His teachings.
Each evening has a time of worship, meditation, healing prayer, prophecy, teaching and the opportunity to ask questions and discuss matters.
Due to the travelling commitments Stefan has it isn't possible to have these meetings every week but if you would like to know more about them and when the next one will be held please contact us and we will inform you via email.