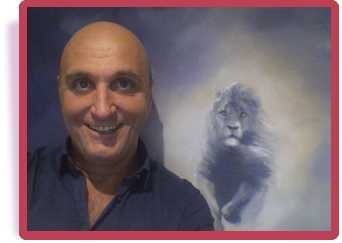 In a time where there is a new spiritual awakening worldwide and people are searching for enlightenment, healing and supernatural encounters 'Healing like Jesus' offers Jesus Christ Centred healing.
The founder and spiritual leader, Stefan Driess 18 years ago had an experience which changed his life which he says…'I found the true light'
In 1989 after years of searching in the spiritual world as a medium he faced death by suicide. Even though he had had many experiences with the spirit world Stefan knew something was missing. On his search for the meaning of life he met the greatest of all masters – Jesus.
Jesus himself has appeared numbers of times to Stefan and has taught him through direct revelation and Jesus' own teachings to do what he told us to do – to show his love by healing the sick and to reconnect in a personal relationship with the Lord Jesus…
Welcome to our website where you can find out about the various events we hold throughout the year…

Click on the logo to always be directed
to the newest "The Way of Jesus" video!